| | |
| --- | --- |
| 30 Min Chair Massage | $42 |
| 60 Min Table Massage | $72 |
| 90 Min Table Massage | $108 |
| Foot Zone | $62 |
| Structural Muscle Balancing | $72 |
| Thai (on the table) | $72 |
| Muscle Energy Technique | $72 |
| Face Zone | $72 |
| Therapeutic | $97 |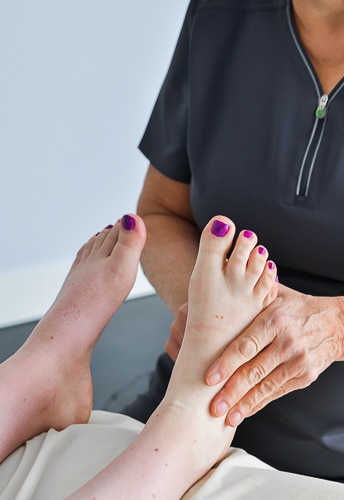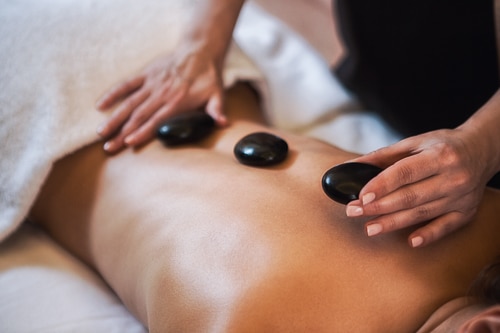 | | |
| --- | --- |
| Add On | |
| Cupping | $6 |
| Gua Sha | $6 |
| Hot Stone | $6 |
| Hydrating | $6 |
There are many benefits that come with getting a massage. Massages can relieve muscle pain, calm your nervous system, release muscle tension, improve your blood circulation, and overall help you to relax and destress.
The best thing about getting a massage at Tami's Salon is that we customize each service to meet your needs the beUtofullness way. For example, if you come into an appointment with tight shoulders, we have several treatments you can choose from that will help release the tension in those muscles. Some of the treatments we may suggest in your consultation for this situation could be structural balancing, hot stones, cupping, or gua sha. Each of these treatments will help to release places in your muscles that are stubborn. Here at Tami's Salon we continually stay updated on massage education by taking classes on the newest techniques. Using our beUtofullness formula we understand that each person's body responds in different ways. No matter how your body responds to a massage, we make adjustments to ensure that we treat you in a way that is relaxing and takes care of your needs.
Our head, neck, and back massage relieves tension in your neck and back the beUtofullness way, using several modalities customized for your body. This massage is particularly helpful for those with TMJ, who get frequent headaches, need to free their shoulders, or would like to increase mobility in their neck. The whole massage lasts about an hour and is priced at $72.
Getting a massage on your hips, legs, and back is the perfect choice for runners, athletes, or anyone who is on their feet all day. We use several modalities customized for your body to release tension in your legs, hips, and back during this massage. A massage focused in these areas can help with lower back pain, plantar fasciitis, and tension in calves, hamstrings, or quads. A foot zone massage can also be incorporated into a hip, legs, and back massage if wanted. The price of this massage is also $72.
Our therapeutic massage is very detailed and relaxing. This type of massage can be customized towards the needs of your body and will help with increasing mobility and decreasing pain. A therapeutic massage lasts for one hour from the time you hop on the table to the time you hop off. Make sure to also plan for a few extra minutes of time that will be spent in a consultation right before the appointment to discuss the specific areas of your body that you would like us to work on. This massage is priced at $97. Hot stones, hydrating, gua sha, and cupping are additional services that you are welcome to add on to your therapeutic massage for just $6.
If you have never had a massage before and want to experience tension release and relaxation, we have a variety of massages that can be done fully clothed. Those massages include Thai on the table for $72, structure muscle balancing for $72, muscle energy technique for $72, or time in a massage chair (prices vary). If you choose to have one of these treatments done, make sure you come to your appointment wearing exercise clothing that you can easily move in.
A chair massage is great for a quick tension reliever during a lunch break or any time you just need to get out and relax a bit. This massage is done fully clothed and can take 15 to 30 minutes. After this massage, you will walk out feeling amazing over a short period of time without even messing your hair up. There are also options for longer chair massages. A 30-minute chair massage is priced at $42, a 60-minute chair massage is priced at $72, and a 90-minute chair massage is priced at $108.
Our Muscle Energy Technique is a massage stretching technique that gives your overall body a great stretch. It is combined with a regular massage and priced at $72.
The last two types of massages we offer are a restorative foot zone and a face zone. The foot zone massage is a powerful, simple, noninvasive technique that activates the body's natural line of healing by using hundreds of pressure points on the feet. This massage can be used to relax muscles around the body that are too sore to put pressure on directly. Our foot zone massage is priced at $62. The face zone massage is relaxing, rejuvenating, great for de-stressing and gives you a good feeling of overall well being. This massage is extremely relaxing and triggers your nervous system so that your body can relax and heal. It lasts for 1 hour and is priced at $72.